Sperduto

Spector &

Company,
is entering its fifth decade in the accounting profession. As a multidimensional service firm, our client philosophy has always stressed three basic
directives –
responsiveness, attentiveness & communication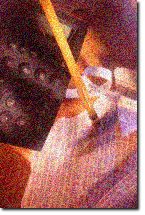 Our intent is to participate in active, rather than reactive, relationships with our clients; to render professional, objective advice; and to act innovatively on their behalf while maintaining the highest standards of professional ethics.
The past forty years have seen sweeping changes within our industry. In today's specialized world, an accounting firm must respond to a variety of client needs: accounting, taxes, advisory services and financial planning.
Everything about the firm suggests the evolutionary process required to stay abreast of the times. Our adherence to peer reviews, a mandatory Continuing Professional Education program for all staff, and a dedication to ensuring the certification of each staff professional – all underscore the progressive attitude and philosophy of the firm. Clients can be assured that the services they receive will be state-of-the-art and in full compliance with current legislation and the officially established standards of our profession.
delivering quality service
Firms today are measured by their ability to provide and deliver quality service to their clients. Sperduto Spector & Company is dedicated to this effort, enabling us to anticipate opportunities, not simply react to problems. This commitment ensures not only our success, but helps us play an important role in the success of our clients as well.

Our record for long, continuous, quality service to our clients stands as testimony to our continuing quest to provide reliable work of the highest merit. It is our unshakable faith that we can likewise be of service to you …

Home | About Us | Services | Client Diversity | Newsletter
Links & Resources | Calculators | Contact Us
© Sperduto Spector & Company, Certified Public Accountants, PC