advisory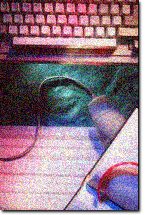 An integral part of our business today, is known as Advisory Services. In effect, it gives us the opportunity to share in the on-going responsibilities of strategic financial planning with our clients. A successful accounting firm must possess the ability to offer a wide range of advisory services.

Our years of diversified experience, covering a broad range of clients whose problems, needs and operations share a great deal in common, can make us a welcome resource to draw upon. This experience, coupled with your overall insight and hands-on grasp, increases the odds for success.

At one time or another, almost every company or individual will need assistance with any of a variety of other financial services. On the corporate side, we can help a business find new sources of capital, manage accounts receivable or prepare budgets and cash-flow projections. We can provide counsel on mergers, acquisitions and divestitures.
On the personal side, we can help with financial planning and all types of mortgages and loans. We can also assist with estate planning, gifts and trusts.
our commitment

We are committed to implementing any and all recommendations in a cost efficient manner. On your behalf, we demand the following commitment from ourselves: quality work, responsive to the individual client's needs, and continuous contact and communication.


advisory services:
Forecasts, projections and budgets

Cash flow and cash management

Accounting system set up

Buying and selling a business

Finance credit applications and negotiations

Pension, profit sharing and 401k plans

Accounting software selection and implementation

Litigation support

Entity selection

Mergers and acquisitions

Forensic accounting


The chance to put our legs under the desk allows us to bring the full weight of our experience and insight into how successful businesses are, or ought to be, run…

Home | About Us | Services | Client Diversity | Newsletter
Links & Resources | Calculators | Contact Us
© Sperduto Spector & Company, Certified Public Accountants, PC