Resources


Current Issues



Corporate Check Signing - A CFO was recently ordered to pay $45,000 to a company that brought suit against him personally when the check he signed for his corporation did not clear the bank.


Personal Tax


Deferred Giving - As baby boomers move into retirement years and begin inheriting the accumulated wealth of their parents, we are seeing more and more charities approach our clients about "deferred giving."


Want to know how much your total tax bill is including sales, income, property, etc? Try the AICPA's new Total Tax Calculator!


Business Strategy





Buy Sell Agreements - Many small business owners often ignore the critical importance of a well-designed and updated buy-sell agreement. In the event of a buyout or death, a properly written buy-sell document can address major issues such as payment terms, funding and tax impact.

Today's National News



IRS Announcements




IRS Tips For After-Tax Deadline
Is It Really the IRS at Your Door?
IRS Urges Taxpayers to Choose Preparers Wisely
$1 Billion in Unclaimed Refunds for Unfiled 2013 Taxes
Claiming the Research Credit For Small Business Startups
Reminding Taxpayers of the Wheres My Refund Tool
Second Quarter Interest Rates Unchanged
IRS Criminal Investigation Report Issued for 2016
Approved Form 1023EZ Applications Now Online
The Dirty Dozen List of Tax Scams for 2017
Fake Charities On List of Dirty Dozen Scams




Past Tax Acts of Note




The American Taxpayer Relief Act of 2012 - The Act has permanently extended the reduced tax rates of 10, 25, 28 and 33 percent that were a result of the Economic Growth and Tax Relief Reconciliation Act of 2001

Tax Relief And Job Creation Act of 2010 - After much debate over whether to extend the Bush-era tax cuts for all taxpayers, congress finally passed and the president signed, the Tax Relief and Job Creation Act of 2010 on December 17, 2010

2010 Small Business Jobs Act - In September, 2010, Congress passed and the President signed into law the 2010 Small Business Jobs Act (Act).

The American Recovery and Reinvestment Act of 2009 - The Recovery Act was signed into law on Feb. 17, 2009 and makes a number of beneficial changes for both individuals and businesses.

2008 Economic Stabilization Act - After several months of declining stock markets and frozen credit markets, Congress acted quickly to pass the Emergency Economic Stabilization Act of 2008.

Links to external sites are provided as a courtesy. They are not endorsed and their accuracy has not been verified by our firm or staff.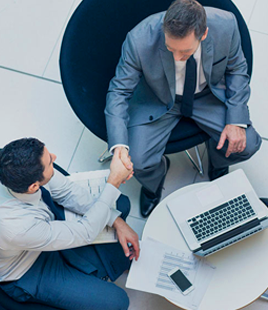 SPECIALIZED SERVICES
Income tax preparation
Tax planning
Estate tax planning - including estate and gift tax return preparation
Family and business succession planning
Business accounting/bookkeeping and financial statement preparation
Computer consulting
Retirement planning
Payroll Processing
Client Service Concepts