Resources


Current Issues



IRS Penalties - Pretty much every hour it seems (or perhaps we exaggerate out of frustration), a client calls us in a panic over a tax penalty he or she has been assessed.


Personal Tax


Kiddie Tax - For our clients that have children under the age of 18 earning interest and dividends, we often are faced with a choice of how to report that investment income.


Want to know how much your total tax bill is including sales, income, property, etc? Try the AICPA's new Total Tax Calculator!


Business Strategy





Placing Your Spouse on the Payroll - If you own a small business and have a spouse who does not have full-time employment elsewhere, you may want to consider placing him or her on your company payroll.

Today's National News



IRS Announcements




Some Refunds to be Delayed in 2017
Special Tax Breaks for US Armed Forces
Employers Face New Jan 31 W2 Filing Deadline
New 2017 Pension Plan Limits Announced
College Tax Credits Reminder for Parents and Students
IRS Warns of Fake Tax Bills
Fourth Quarter Interest Rates Unchanged
IRS Warns Tax Professionals of Increased Hacker Risk
New Procedure to Ease IRA Rollovers
IRS Launches New Sharing Economy Resource Center
National Taxpayer Advocate Report To Congress




Past Tax Acts of Note




The American Taxpayer Relief Act of 2012 - The Act has permanently extended the reduced tax rates of 10, 25, 28 and 33 percent that were a result of the Economic Growth and Tax Relief Reconciliation Act of 2001

Tax Relief And Job Creation Act of 2010 - After much debate over whether to extend the Bush-era tax cuts for all taxpayers, congress finally passed and the president signed, the Tax Relief and Job Creation Act of 2010 on December 17, 2010

2010 Small Business Jobs Act - In September, 2010, Congress passed and the President signed into law the 2010 Small Business Jobs Act (Act).

The American Recovery and Reinvestment Act of 2009 - The Recovery Act was signed into law on Feb. 17, 2009 and makes a number of beneficial changes for both individuals and businesses.

2008 Economic Stabilization Act - After several months of declining stock markets and frozen credit markets, Congress acted quickly to pass the Emergency Economic Stabilization Act of 2008.

Links to external sites are provided as a courtesy. They are not endorsed and their accuracy has not been verified by our firm or staff.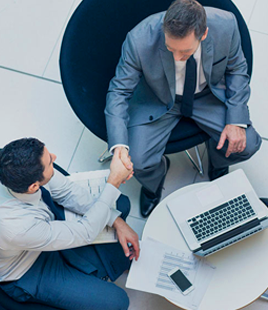 SPECIALIZED SERVICES
Income tax preparation
Tax planning
Estate tax planning - including estate and gift tax return preparation
Family and business succession planning
Business accounting/bookkeeping and financial statement preparation
Computer consulting
Retirement planning
Payroll Processing
Client Service Concepts